Whether you're shopping to celebrate your Mom, the Mother of your children, or maybe even treating yourself this Mother's Day, there is no need to fret for gift options. You can't go wrong with a classic piece of jewelry she will be able to wear for a lifetime, and maybe even pass along through generations to come. So, if you're on the market for something a little more than a card and flowers to honor her, consider these options.
Necklaces: Diamonds-by-the-Yard, Pendants, Diamond Bar Necklaces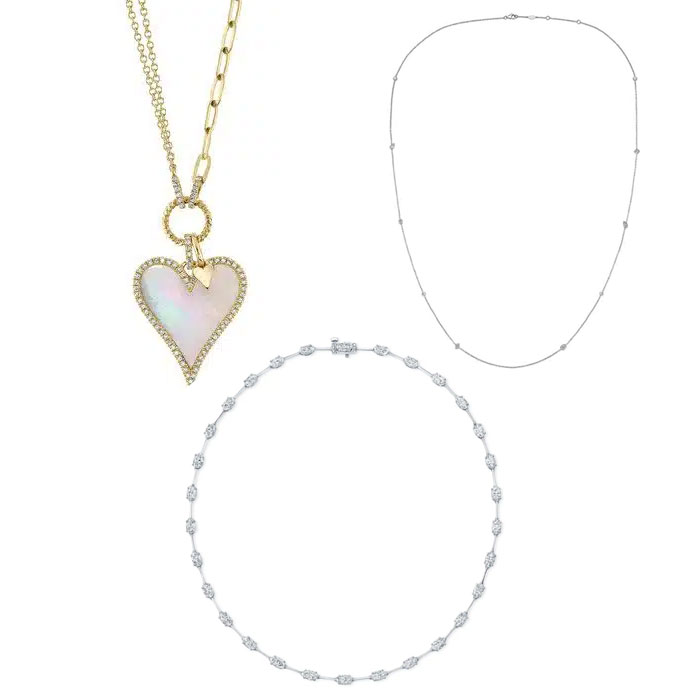 Add a bit of glamour or elegance to an everyday look, or for a formal occasion. Worn as a statement piece or layered with other necklaces, these diamond embellished pendants, necklaces, and diamonds-by-the-yard pieces are timeless and versatile.
Earrings: Drop, Hoop, Shaker Hoops, and Studs
Earrings are always a great choice. Especially these assorted options. They can be worn with a wide range of outfits and looks. Simple studs, drop earrings with a personality, or hoops for daily wear, earrings are an accessory easily tailored to any style. Whether you're looking for colorful or simple, your options are limitless, and they will surely be treasured.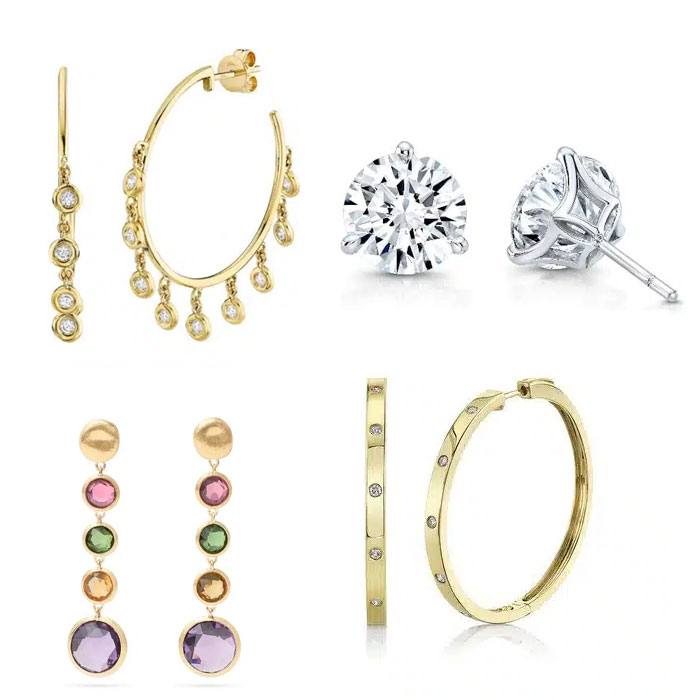 Stretch Bracelets
Rose gold, white gold, or yellow gold, our stretch bracelets come in a variety of finishes and carat sizes with several options to choose from. Comfortable and easy to wear, you can't go wrong with a classic stretch bracelet. Stacked or individually, these pieces can be worn from office to dinner party and everywhere in between. Be sure to stop in-store to see all of the options we have to offer and more. Whatever you decide, she will be sure she will wear it lovingly
Jewelry pictured in this article can be found online or in-store, for all inquiries please contact sales@simonsjewelers.com.